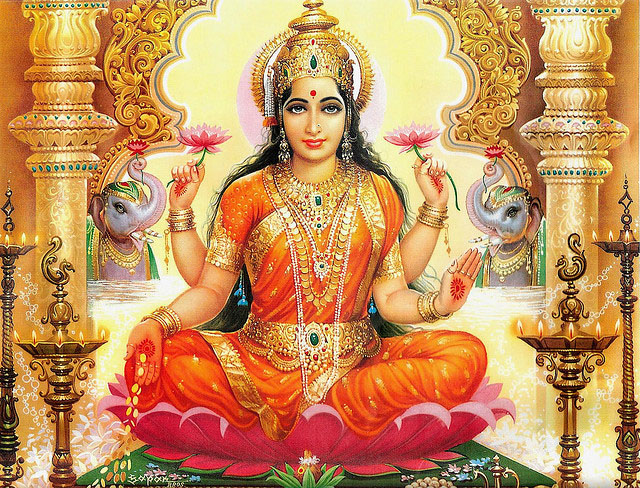 Jai Ma Lakshmi!
*Mother Lakshmi is the Goddess of wealth…….spiritual wealth that is…. and prosperity in the form of blessings and fuel for the soul in its journey home…..back to the Source….She resides with Lord Vishnu in the 3rd chakra….a manifestation of Kundalini!
The practice of chanting mantras sends healing energy vibrations to the entire body and mind, heart and soul………..it cleanses, it opens, it creates space inside to make room for God, and it washes away the negative thought forms that tend to prey on our mind………worries, fears, frustrations, and anxieties of all kinds…………It brings new vigor and life and healing to the whole central nervous system!
Kirtan has resumed in-person starting in December 2022 with a new format!
We are offering kirtan on the 1st weekend each month on both Saturday and Sunday 3:45-5:45pm. And….to maintain the intimacy that we so love………..we are limiting the number of participants to 8 for each chanting session! So PLEASE register early to reserve your spot………$10 donation to support our center. Each kirtan will end with a transformative GONG BATH lead by Jasbir and Jiji!
NEXT KIRTAN DATES: October 7th and 8th
See our Current Classes page (and scroll down to the bottom) to make your donation.
For these intimate gatherings we get to rejoice…….in the small more personal group of chanters who revel in the energy of coming together to chant the many names of the Lord……….and to be swept away by the quiet joy and ecstasy of the process…… and the energy of becoming intoxicated with LOVE! It is a co-creation that we all take part in!
Kirtan is a powerful medium to transform consciousness….to open our hearts…….to lift our spirits……to give voice to our deepest yearnings….to invoke peace.
Kirtan is one of the oldest sacred singing traditions of the world. It is fun…….it is easy, and it makes you feel great! We sing in a simple call-and response style repeating simple mantras over and over again until it absorbs every ounce of our attention. There are drums, keyboard, guitar, harmonium and percussion to accompany our voices……it is interactive and unifying……it is a natural way to tune into the frequency of LOVE!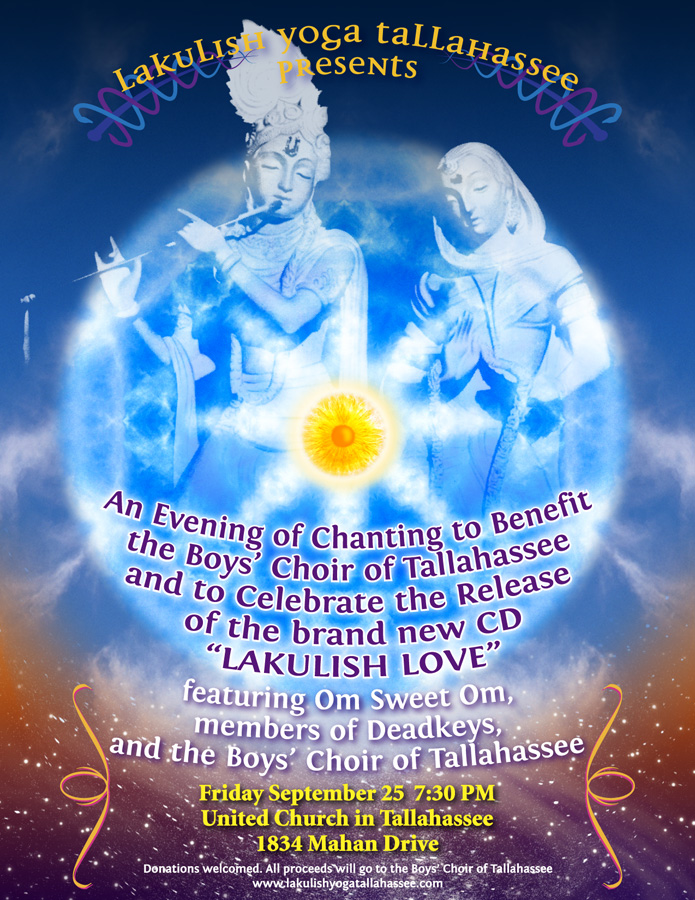 This is a poster we created for our CD release party held September 25, 2009 ANNOUNCING AN EVENING OF CHANTING TO BENEFIT THE BOYS' CHOIR OF TALLAHASSEE AND TO CELEBRATE THE RELEASE OF THE BRAND NEW CD "LAKULISH LOVE"

The CD' s completion is the culmination of a long journey that was set into motion in 2007, and really took on steam when Shri Ashutosh Muni came to Tallahassee and essentially created that fertile ground for newborn faith.
"With the help of members of Om Sweet Om, and many other fine musicians of Tallahassee, including the Boys' Choir of Tallahassee, who took part in the challenges and the joys of allowing the music and the chant to move through us, I found that the CD became a physical manifestation of the journey of transformation, the awakening of a newborn faith." says Shyam.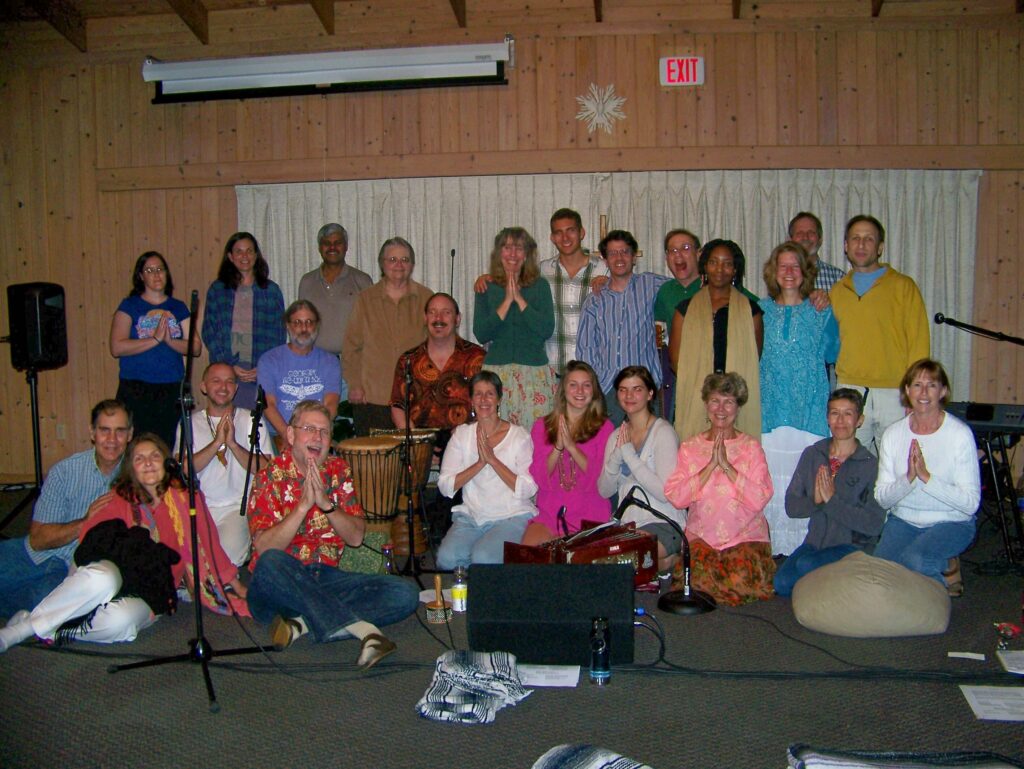 Om Sweet Om and friends after kirtan at the United Church in Tallahassee in March 2009
Through the process of our yoga practice we begin to create an inner space, an inside opening………..as a way to honor ourselves and clear the mind static and open to the deeper teachings which are embedded into our original memory….the divinity which dwells within.
Lakulish Yoga Tallahassee
2320 Apalachee Parkway
Tallahassee, FL 32301
ph: 850-273-1861
[email protected]